---
01 Oct 2015

After running the 2015 California Melee in the Buick I decided that I'd had enough trying to get the carburetor to function properly...not run lean, erratic idle, backfiring, and so on, I decided to install a Megasquirt system. I resisted for so long because I wanted to keep the car stock but at this point I've replaced the engine, the carburator, and much more, to the point where there is no reason to suffer through the foibles and short comings of a 45 year old carburation system.
I bought an Air Sensors 750 cfm 4 barrel throttle body, the same one used on the Alfa, also the same one used in the Accel 77135 kit which is no longer made. I had Bruce, from Auto-nomics.com, machine it up to accept a throttle position sensor and an IAC valve. I had to make the fuel rails and plumbing.
drilling and tapping the fuel rails...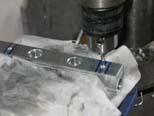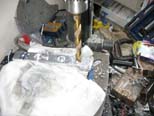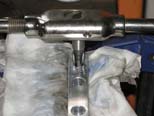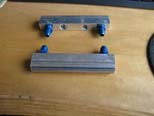 with the hard lines between the fuel rails fabricated and installed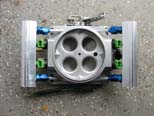 and fitted on the new/old 4 barrel Buick manifold